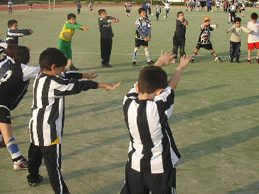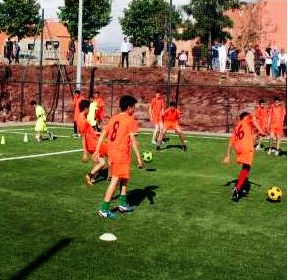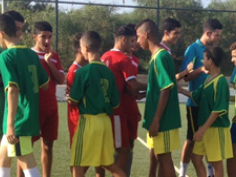 Sport Coaching & Wellbeing Project
Covid-19: Mission compatible with current health rules
For children and young people in general, the practice of physical activity has a significant impact on their personal development and their future social integration. Moreover, being a universal language, sport makes it possible to overcome all linguistic, cultural or other barriers. This is why sports volunteering projects are particularly rewarding experiences for all parties.
If you are passionate about sports or if you just like to practice a physical activity, volunteering in sport is certainly a type of project that will please you! Training local children and young people, often from underprivileged backgrounds will allow you to offer them the opportunity to have fun and enjoy the many benefits associated with practicing a sporting activity. In return, for you it is the satisfaction of putting your passion in the service of a good cause and may even be a personal challenge.
The program consists of working in different types of structures (schools, colleges, centers…) with children and teenagers of various ages. If you are motivated, it would be possible to combine the sports project with that of teaching, where you can give language classes in the morning and sports in the afternoon.
This volunteer program is particularly suitable for young people aged 18 and over, traveling alone, as a couple, family or group.
Your schedule is flexible, but you must be ready to work from Monday to Friday, between 3 and 6 hours a day with lunch breaks. It can also be modified according to local conditions or unforeseen circumstances. For your free time or weekends, we can help you organizing visits or trips to discover Marrakech, its surroundings or the nearby cities.
Project Technical Sheet
Country of action: Morocco
Location: Marrakech and surroundings
Duration: Minimum: 1 week – Maximum: 24 weeks